Market Overview
At the moment, the median list price for a single family home in San Francisco is $1,495,000 or $1,153 per square foot. There are 530 homes on the market, which is a seven percent increase since just last month (January 2020!). A total of 2,109 single-family homes sold in all of 2019. After a year of highs (Spring) and lows (Fall), 2019 ended relatively flat when compared to 2018.
This year, the Bay Area median home price is expected to remain basically flat, similar to last year, within a general range of two percent up or down. As mentioned in my previous newsletter, the 2020 economic outlook for the Bay Area is good, demand for homes is high, and low inventory levels will continue to push prices upward.
2019 Highs and Lows
2900 Vallejo Street, Pacific Heights: The most expensive home sold in 2019, per MLS, fetched $27 million or a whopping $2,783 per square foot
1344 Thomas Avenue, Bay View: The least expensive home sold in May 2019 for $350,000, per MLS. This property resold just two months later, in July, for $575,000
Record Sale on Russian Hill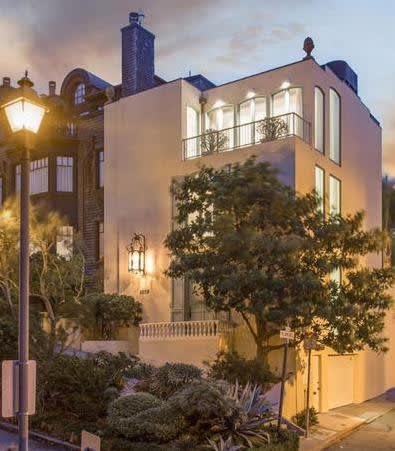 1059 Vallejo Street, The Pineapple House, sold for $6,200,000 or $2,230 per square foot on December 31, 2019. We represented the happy seller in this record transaction, the highest $ per square foot ever for the neighborhood. The extraordinary home with lush tropical gardens, a private swimming pool, elegant interiors, and stunning vistas sits on one of the San Francisco's most desirable cul de sacs.